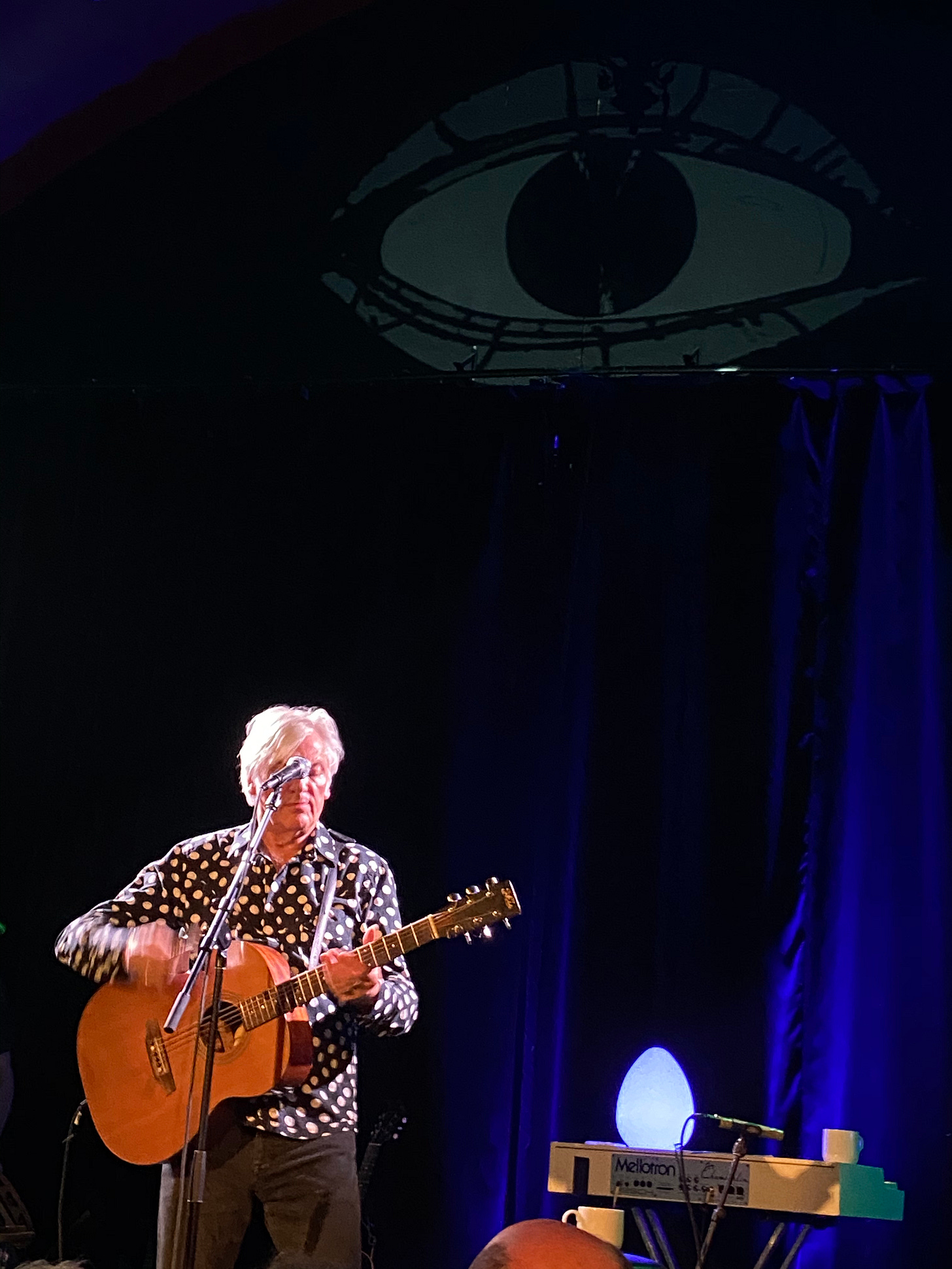 This the first year of my adult life lived largely without live music. This would have been an almost unimaginable concept before March of 2020, but alas this is where we find ourselves without a specific end in sight. But for me music became even more ever present with work and life so inexplicably intertwined. As a result music was almost always playing in my house this year, which isn't altogether new, but I have never spent so much time at home before. This year I learned to find and play dance music (or at least my version of it), because we couldn't dance live. I made playlists, DJ'd Zoom parties, and brought big speakers to rivers and beaches. The below isn't particularly reflective of that rabbit hole, but is more reminiscent of my lists of the past. This is the 25th annual edition of my ramblings, and I have never been more grateful for these beautiful songs and artists.
SAULT – Untitled (Rise) and Untitled (Black is) (Forever Living Originals)
It turns out that the best album of the year is really two albums released six months apart by the reclusive British DJ collective SAULT. Outside of the current leader of the modern soul movement, Michael Kiwanuka – who was produced in part by SAULT member Inflo, there hasn't been a protest record like this since Nina Simone and Gil Scott-Heron were in their prime. Any attempt to describe the 35 songs on these masterworks will no doubt credit afrobeat, gospel and R&B as influences, but I'd also add trip-hop and downbeat deep house to the mix which is how they create this monumental magic.
Although there are plenty of broadly accessible hits like "Free," mostly the music that just kind of flows from song to song, is one long meditation on the state of racial politics and a largely hopeful struggle to survive and thrive. They achieve this message so triumphantly because they never preach or fall victim to empty blame, but more by capturing small slices of life – as if overheard on the streets. This is not only transcendent music, it is also some of the most intelligent social commentary I heard throughout this tumultuous year. Give these albums your undivided attention.
Fleet Foxes – Shore (Anti)
I fell fast and furiously for Fleet Foxes upon hearing their first chords during a frigid NY evening opening for Blitzen Trapper at The Bowery Ballroom just before the release of their first EP in 2008. "Shore" is only their fourth full length album but it is probably their best and most consistent and generally most accessible.Almost every song on "Shore" is a rustic and rolling anthem celebrating the simple moments – just being alive on this day, in this moment, even in these crazy times.
On the epic "A Long Way Past The Past" you are thrust into all that we take for granted, all those things that are really minor in the rearview mirror, "More than I had in mind / More than I wish I knew / And now it's near on me / Some rush of red fear / And my worst old times look fine from here." I can't think of a better "album" than this one as we enter Winter shrouded in relative isolation again. I'll be playing this loud and often as the days get longer and the weather gets warmer.
Fontaines D.C. – A Hero's Death (Partisan)
In an era dominated by prepackaged pop, hip-hop and EDM a good old-fashioned punk record seems more like a vinyl spaceship from the past that has dropped into my orbit at the perfect time. It's hard to name the last punk band from Dublin that actually made it off the island, but the eleven raw melodically grinding songs on this hopelessly addictive sophomore album seem a perfect indictment on today's society. It's filled with anger, fear, anxiety and confusion, but there is humor buried in the ashes.
There are swirling guitars, frenetic drums and the mesmerizing growl of singer Grian Chatten singing prescient choruses like "I don't belong to anyone," which is kind of how it feels to be a human sequestered in a world that doesn't seem to know what to do with its inhabitants. When everything seems to be burning around you just let this music play – loudly and often.
The Avalanches – We Will Always Love You (Modular)
It took 16 years for these genre bending Aussie mixologists to follow up their debut masterpiece. It was lovely to have them back, but the album was a mishmash of great and merely good. That hiatus built a kind of impossible expectation during which there was a lifetime of innovation in electronica and sampling. But "We Will Always Love You" is another cameo rich classic filled with juicy disco beats and nostalgic samples.
At 25 songs there might be some fat, but with standouts featuring artists including Blood Orange, MGMT, Johnny Marr, Tricky, Mick Jones, Perry Farrell and many many others, this is a very special collection. Album standout "Interstellar Love" features Alan Parsons Project with "Eye in the Sky" samples accompanied by Leon Bridges mouth watering croon. What an epic way to end a truly bizarre year.
Waxahatchee – Saint Cloud (Merge)
On her fifth album, Katie Crutchfield (aka Waxahatchee) has made one of the most elegant and unpretentious rock records of the past decade. She just kind of leans back a bit like Lucinda Williams on "Car Wheels" singing songs that confront both a new found sobriety but also a new sense of self-awareness. Like so many great artists she nips at country, americana and old school indie rock with a kind of ambivalence to any genre in particular.
This album is a travelogue that takes us through the streets of New York to the rustic country of the South. There are so many near perfect songs here – "Fire," Ruby Falls," and "Lilacs" you'd think this was a mid-career greatest hits album. Of the many incredible young female singer-songwriters making music today, Crutchfield seems less likely to ride a big wave than she is to take the lazy river towards a big blue ocean.
THE NEVERLY BOYS – The Dark Side of Everything (Alchemy)
The Neverly Boys is the unexpectedly rock solid collaboration between TV on the Radio's Dave Sitek and Daniel Ledinsky. Sonically it is as angular as you'd expect from Sitek, but the music is somehow refreshing, more straight forward and rock oriented than much of the precious prepackaged rock that seeps through today.
On the anthemic 11 song debut you hear hints of The National on tracks like "Red Flag" but a little more playful, mixed with a kind of less hokey Father John Misty on "Burn Hollywood." In a world dominated by electronica and cringy pop, this is a much appreciated return to music that's both unaffected and laid back.
Car Seat Headrest – Making a Door Less Open (Matador)
Will Toledo has been the artist most responsible for keeping the 90's indie rock dream alive over the past decade cranking out old school guitar rock starting in his college dorm room. With every album his fuzzy guitar rock gets a bit deeper and broader. This time out swirling keyboards help drive the band to another level. In the past his prolific output has made albums uneven at times, but this time out he's created a timely masterpiece.
On the instant slacker classic "There Must Be More than Blood" the band takes it's time meandering through Sonic Youth-like guitars, before finding a deep stony groove that just rolls along like some sort of hypnotic cruise down the empty streets of modern America. Put on your headphones and let it rip.
Khruangbin – Mordechai (Dead Oceans)
I first saw Khruangbin at ACL on the tiniest stage in the heat of the day with 100 other weirdos. Like most critics and fans of the band, "I had never heard anything like it" is the sentiment most often expressed after seeing and hearing the Houston trio. Thai surf rock. World groove music. It doesn't really matter what sub-genre you try to box them into, the band is one of those rare exceptions that cross over seamlessly between indie rock and jam band communities. My Morning Jacket pulls it off, but it's rare that these worlds ever collide. Even rarer that a largely instrumental band headlines festivals, while occasionally rolling along at the lowest BPMs ever performed at a rock show.
On "Mordechai," the much anticipated third full length album, not much has changed except that bassist and now increasingly lead singer Laura Lee has blessed us with a few more dreamy vocal tracks. "So We Won't Forget" is one of those songs, poppier than most and accompanied by Lee's breathy meandering.
The band continues to take us on a musical travelogue through the Middle East, South America and East Asia. The music sounds vaguely familiar, yet unplaceable. As Pitchfork said about this record: "It sounds as if it's already been plucked from a dollar bin, fawned over by an exclusive cult of collectors, uploaded to YouTube, and eventually reissued, before it was ever released in the first place."
CamelPhat– Dark Matter (Sony)
This year I listened to more dance music than ever before. Down this rabbit hole I gravitated to disco, covers and indie rock remixes. But once in that rabbit hole with that sort of filter it was impossible to avoid the star studded masterpiece by UK DJ duo CamelPhat. This stadium sized banger featured collabs with Jake Bugg, Foals, Noel Gallagher, Jem Cooke, Elddrbrook and many others.
There is nothing subtle about what they do, but unlike Diplo and other headlining dance acts, CamelPhat has a more finely tuned indie rock sensibility that allows them to crossover more gracefully than their peers. Almost every track here is a worthy showcase for some of the most iconic voices of today. Guilty pleasure, perhaps? I don't feel particularly guilty though.
Sufjan Stevens – The Ascension (Asthmatic Kitty)
For over twenty years, across eight albums and a handful of oddities including a Christmas album, a BAM commissioned piece about the BQE, and other such eclecticism Sufjan Stevens has defied convention and built an army of loyalists. Alternating between spare acoustic meditations and more electronic and orchestral leaning transcendent explosions of joy, he has now created a catalog as creative and genre bending as any modern artist.
This time out on "The Ascension" he has written one of the most ambitious, challenging and spiritual albums of the past decade. It's a long playing journey filled with notions of hopelessness and despair, but leaving room for cautious optimism perhaps inspired by his rural recording retreat to the Catskills. In between his hard to place electronic anthems, he leaves room for his more trademark "pop" songs like "Sugar" and "America." We are living through some dark times, with no real end in sight, but somehow art like this points to a future where creativity triumphs over evil, money and polarization. Put your headphones on and let the world slip away, and imagine a world where we can see him perform this live to a sea of zealous humans standing side by side in ecstasy.
Future Islands– As Long As You Are (4AD)
For a band whose career was saved by an unlikely viral Letterman appearance in 2014, Future Islands has proven they are talented well beyond a few gimmicky dance moves. On the sublime and soulful "As Long As You Are" the deep croon of singer Samuel Herring, who looks like a young Brando and moves like a duck on Molly, seems somehow more controlled and calmly confident.
Although this album is more an extension of that retro new wave sound they have been honing for their entire career, songs like the "For Sure," "Waking," and "I knew You" reinforce how much they focus on mood, making the maudlin beautiful like Morrissey did decades before with his own strikingly original voice. Somehow this is the perfect record for the Fall of 2020, filled with despair but with the hope of a better tomorrow.
Phoebe Bridgers – Punisher (Dead Oceans)
At 26, Phoebe Bridgers has already released two great solo records and two vastly different but equally great side projects: Better Oblivion Community Center with Connor Oberst, and boygenius with Lucy Dacus and Julian Baker. On "Punisher" her songwriting continues to improve while she becomes even more confident as a singer. She writes confessionally with almost no topic being too personal or off limits.
With the swagger of youth, and the drive to maintain as prolific a pace as she has, "Punisher" is a near perfect encapsulation of all that is right about music. Songs like"Kyoto" reflect her aptitude for creating narrative around the little observations that are worth remembering like the fact that there are still pay phones in Japan or on "Garden Song" where she sings: "And when I grow up, I'm gonna look up / From my phone and see my life." God bless the curiosity of the youth and not yet cynical.
Tame Impala – The Slow Rush (Modular)
It seems odd that the "The Slow Rush" is actually a 2020 album. They've been releasing songs from it since 2019 Coachella, and dripping out song after epic song ever since. It's also hard to believe that Kevin Parker has only been making music as Tame Impala for a decade. They seem such a stalwart band with four near perfect albums and headlining slots for most of that period.
This time around the dozen songs are lush and impeccably produced psych-pop classics. With "Bordline," Breathe Deeper," and "Lost In Yesterday" already bonafide desert island fare, it almost seems too obvious to put this up against some of the smaller bands still making their way. But it's good, really good. But you probably already know that.
This Is The Kit – Off Off On (Nonesuch)
For Kate Stables (This Is Kit), a UK folkie, what's old is new. This is very much a classic British folk record derived from the blueprint laid down by bands like The Fairport Convention, Nick Drake and others. It is both musical and lyrically powerful, but filled with a kind of subtle intensity that separates it from her peers.
Filled with the occasional burst of strings and brass, bluesy guitar riffs, and slow rolling percussion, "Off Off On" is an expansive effort that just kind of builds it's way into broad crescendos of light and darkness. On the hypnotic "This Is What We Did" Staples sings "This is what you get / This is what you did / This is what they want / Why are you still here?" driving you towards some far off place where everything is magic.
Moses Sumney – grae (Jagjaguar)
The music of Moses Sumney is not for everyone, although perhaps the world would be a better place if it was. There is something so ethereal and deeply personal that it almost feels too close in a time where we have been told to maintain proper social distance. Where some hear echoes of Prince, I hear the lilting otherworldly vocals of Jeff Buckley without any trace of commercial aspiration. After all he has released a 20 song "double album" in an age of singles.
If you doubt just how important he is as a serious artist look no further than his broad reaching band of 40+ contributors which includes everyone from James Blake to author Michael Chabon. Try to shoehorn him into a genre (R&B, indie rock, free jazz) and you'll bump into a song that sounds like it comes from another planet all together. Like FKA Twigs or Bjork or Bowie, he is a shapeshifter spilling out from the inside yet drawing you in to his beguiling exterior. There is magic in both his silence and mayhem. This is a masterpiece that defies almost everything that modern music rejects.
A bunch of other stuff that you must hear …
16. Róisín Murphy – Róisín Machine (Mickey Murphy's Daughter) For three decades Irish starlet Roisin Murphy has been towing that line between disco, art-rock, and club diva. This time out she rips a page from Bowie and Grace Jones creating a new wave house masterpiece.
17. Caribou – Suddenly (Merge) Dan Snaith delivers another genre bending dance record with a handful of timeless classics like "Home," "Never Come Back," and "You and I." I had prepared myself to seem him many times in 2020, but alas there were no shows, but then again there was "Suddenly."
18. Yves Tumor – Heaven to a Tortured Mind (Warp) There are few artists that combine the funk and freak of Prince, but Yves Tumor's genre bending mix of psychedelia, new wave and hip hop is something that might exist in that realm. This is a trippy romp through a tortured mind.
19. Bonny Light Horseman – Bonny Light Horseman (Kill Rock Stars) Rustic musings from an lesser known indie supergroup, whose earthy astral jams just draws your mind to a different time and place surrounded by nature and simple pleasures.
20. Haim – Women in Music (Columbia)It was hard not to have been rooting for these precious sisters from LA when they were churning out hit after hit as teenagers. Their sophomore slump and millennial focused new direction had me worried that I might have aged out. This time out they found a mature ground for their infectious pop songs.
21. Bartees Strange – Live Forever / Say Goodbye to Pretty Boy (Memory Music) There is a kind of jittery urgency on this afro-punky debut, filling a void left by the absence of TVOR albums. "Live Forever" is a wonderful companion to his five song The National covers effort he also gave us in 2020.
22. Laura Marling – Songs For Our Daughter (Chrysalis) Almost no one channels traditional folk rock through a modern filter better than Marling who started releasing mature thoughtful music as a precocious teenager. The title of this album speaks for itself, these songs reflect the passing of time and shift in responsibility.
23. Soccer Mommy – color theory (Loma Vitsa) From bedroom project to tour mate with Wilco, Liz Phair and Vampire Weekend in just a few years, Nashville based Sophie Alison managed to cram her 10K hours into a short time and release one of the most nostalgic 90's era lo-fi albums of the past few decades.
Here is the accompanying playlist for the 2020 Bestest. Play often, and dig into the albums behind the singles.
https://open.spotify.com/embed/playlist/6zn8D3aXEFDRkyOr7Qa786